HOW TO DO AN ADVANCED SEARCH.
Mon Jul 08, 2013 5:56 pm by Admin
For the benefit of 944Hybrids users there are two search functions available for you to use.
The purpose of this sticky is to explain the "Advanced Search" function because it is much more powerful and is the best choice when researching information.
When you log on to the site a list of options is shown in a line at the top of the page. One option is labelled "Search", use this option (NOT the search box lower down on the right).
After you click on the upper search option, a drop down box appears. At the bottom of this box is a radio button marked "Advanced …
Comments: 0
June 2021
| Mon | Tue | Wed | Thu | Fri | Sat | Sun |
| --- | --- | --- | --- | --- | --- | --- |
| | 1 | 2 | 3 | 4 | 5 | 6 |
| 7 | 8 | 9 | 10 | 11 | 12 | 13 |
| 14 | 15 | 16 | 17 | 18 | 19 | 20 |
| 21 | 22 | 23 | 24 | 25 | 26 | 27 |
| 28 | 29 | 30 | | | | |
Calendar
as of right now my 85.5 n/a 944 has stock brakes all around. ive been researching what i want to do for a brake upgrade, but after hours of looking im more confused than ever.

with my swap (gm ecotec) i have less room than an ls for the master cylinder. there is no room for hydroboost, ill be stuck with manual brakes. currently i have a wilwood 1" tandem master cylinder. may in the future end up going with dual master cylinders, ill have to see how things go.

for the rear brakes id like to go with the rx7 front calipers and 86 turbo rotors. seems like a simple yet effective swap. i do already have a set of rx7 calipers that fell in my lap.

front brakes is what has me confused. ive been looking around and the lexus ls430 swap seems to be a good bang for the buck swap. ive seen a number of different threads on this setup, however none seem to be the same. all are using boxster s rotors and ls430 calipers, its the hub/knuckles that have me confused. i see info on machining hubs, yet others just look like they use an adapter ring. i read something about having to run late knuckles and hubs, but doesnt this change the offset? couple other questions, what year range are the boxster s rotors from? and what about pad selection for the ls430 calipers, is there some performance oriented pads for them?

is xschop the only one making the caliper brackets to do these brake swaps? i tried messaging him last week and got no response, anyone have his email address?

im running 17s on the car, early offset of coarse. its a street car mainly, however i do plan on some autocross and do want to hit some track days.

sharkey




Posts

: 666


Join date

: 2014-11-22


Age

: 36


Location

: Abbotsford BC



Im using that exact setup on my 85.5 944. Willwood tandem master 1" cylinder, rx7(front) rear calipers / 86 turbo rotors and lexus ls430 front calipers on boxter s rotors.
Since your car has the early offset, you either have to machine the front hubs to fit the front rotors or get custom hubs made to keep the offset. Rob (xschop) is the only one who makes the brackets and he also makes the custom hubs. Someone else may make them, but I'm unaware of anyone else.

I would find a different master cylinder though; it works OK but I don't like the feeling of it. I know you said you don't have much room for much in there, but I'm going to be installing hydroboost for next year. Manual brakes suck.

spence




Posts

: 653


Join date

: 2009-07-21


Age

: 38


Location

: St.Catharines, Ontario, Canada



well, im going to try this master cylinder to start with. with my firewall plate i moved the master towards the driver side as far as i could, its still within 1/4" of the intake manifold. the only way im going to have power brakes is if i run a floor mounted brake setup.

i found some diagrams on machining the front hubs. looks easy enough, i have a lathe at work so no big deal there.

sharkey




Posts

: 666


Join date

: 2014-11-22


Age

: 36


Location

: Abbotsford BC



I have the Xschop recommended setup on my car:
88 NA late offset with early offset lower arms widened. (Easily replaced lower ball joints).
Boxster S Rotors with centering rings.
LS 430 Calipers with Adapters brackets.
Mazda rear calipers with adapter brackets.
Porsche 951 rotors.
Mustang hydraboost with Mustang Master Cylinder and Proportioning valve.
Porsche Cup2 wheels.
WARNING Wear seat belts, you may break your nose when you really hit the brakes hard, they are awesome.
PS Now have truck coils mounted on valve covers.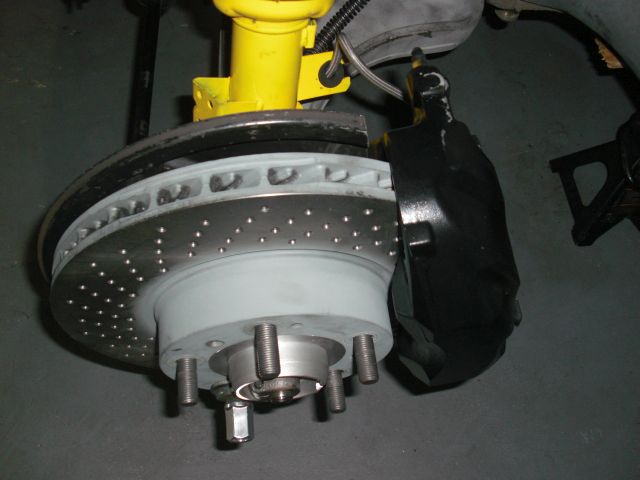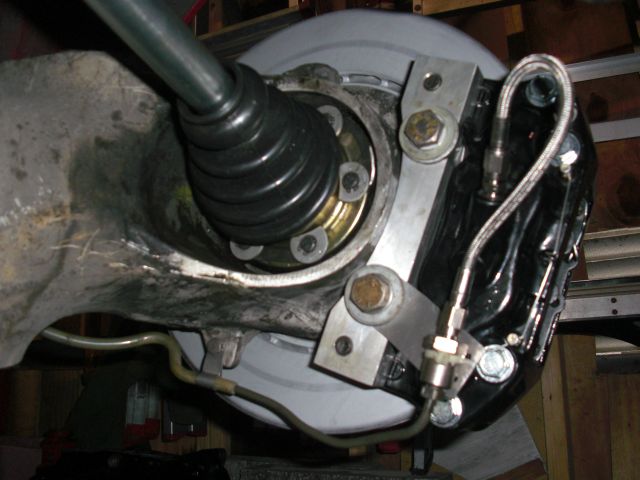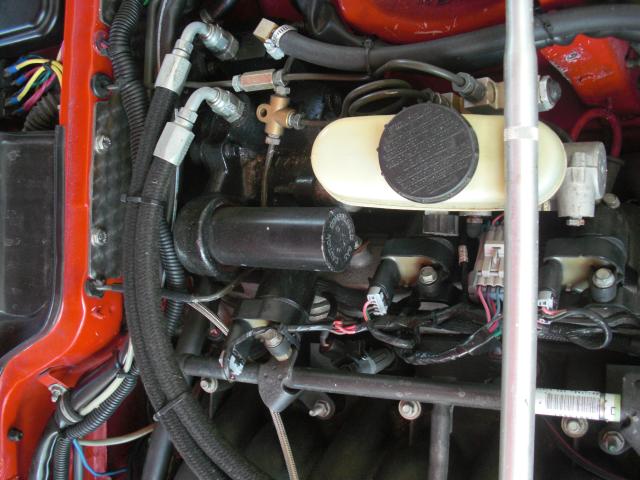 simon123




Posts

: 125


Join date

: 2013-07-26



looks good.

i got in contact with rob. he doesnt have anymore ls430 caliper stuff. does have some early hub rotor hats though. might grab them and build my own caliper brackets for the front.

sharkey




Posts

: 666


Join date

: 2014-11-22


Age

: 36


Location

: Abbotsford BC



pulled the trigger on a few things. ive got a set of rear rx7 brackets, so thats all a go. the front i bought a set of early hub rotor hats from rob, i still havent selected a caliper however rob says the ls430s will work with a 32mm thick rotor. the rotors ive had my eye on are 12.19" x 1.25". its kinda tempting to go wilwood though, my boss told me today that our shop is set up as a dealer for wilwood.

sharkey




Posts

: 666


Join date

: 2014-11-22


Age

: 36


Location

: Abbotsford BC



so ive decided on a pair of wilwood superlite 12.19" x 1.25" rotors. i grabbed a set of used ls430 calipers on ebay and going to rebuild and powder coat then. ive yet to get a pair of 86t rotors for the rear, there is a ton of choice out there for those it seems.

what is everyone using for brake pads for the ls430 calipers? all i can find in a decent pad seems to be ebc red stuff pads.

sharkey




Posts

: 666


Join date

: 2014-11-22


Age

: 36


Location

: Abbotsford BC



I'm running the Lexus calipers and you can get Carbotech to make you up a set of pads with any compound they make. Made a huge difference.

jpkinerk




Posts

: 174


Join date

: 2013-02-14



Similar topics
---
Permissions in this forum:
You
cannot
reply to topics in this forum