HOW TO DO AN ADVANCED SEARCH.
Mon Jul 08, 2013 3:56 pm by Admin
For the benefit of 944Hybrids users there are two search functions available for you to use.
The purpose of this sticky is to explain the "Advanced Search" function because it is much more powerful and is the best choice when researching information.
When you log on to the site a list of options is shown in a line at the top of the page. One option is labelled "Search", use this option (NOT the search box lower down on the right).
After you click on the upper search option, a drop down box appears. At the bottom of this box is a radio button marked "Advanced …
Comments: 0
June 2021
| Mon | Tue | Wed | Thu | Fri | Sat | Sun |
| --- | --- | --- | --- | --- | --- | --- |
| | 1 | 2 | 3 | 4 | 5 | 6 |
| 7 | 8 | 9 | 10 | 11 | 12 | 13 |
| 14 | 15 | 16 | 17 | 18 | 19 | 20 |
| 21 | 22 | 23 | 24 | 25 | 26 | 27 |
| 28 | 29 | 30 | | | | |
Calendar
I have a 1984 944 n/a and I am curious if just upgrading to the wilwood calipers will be sufficient enough to stop the v8? Also if i take this route will i have to do any master cylinder relocations?

strubes42




Posts

: 7


Join date

: 2010-09-05



The willwood big brakes are sweet. I ran them on my first conversion car and they worked good for manual brakes.

As far as relocating the master cylinder, you still have to do the cereal bowl delete to make room for the engine. Its not hard at all. Also on an early model it is a little easier to make the brake lines fit the brakes and relocated master.

cfgioja




Posts

: 804


Join date

: 2009-11-22


Age

: 37


Location

: Clarksville, AR



how do you do a cereal bowl delete? and would you get class a or class e pads? also would i have to get new rotors that are bigger if i want to switch from my 15" fuschs to 17" twisted turbos?

strubes42




Posts

: 7


Join date

: 2010-09-05



or is there a porsche equivalent to the wilwood package? because i'd still like to be able to flash the porsche labelled calipers

strubes42




Posts

: 7


Join date

: 2010-09-05



go to 944online and look through their brake section, you might find something. They're expensive though.

Luke714




Posts

: 441


Join date

: 2009-12-30


Age

: 30


Location

: Maine



rennbay sells them.
they fit the regular rotors, and as far as the delete kit goes, that is part of the conversion package from the various sellers of it, or you can browse 944v8s or texas performance concepts for a firewall plate and switch to a wilwood master cylinder but that requires a little more item swaps. I would just look through those sites as far as the conversion kits and see if they sell the bowl delete separate.
those brakes fit the 15 inch porsche rims I ran. You would not have to upgrade rotors, they are recommended to use on regular rotors too, no crossed drill or slotted rotors due to over heating the rotors and shattering.
The only Porsche equivalent is the turbo caliper setup but that requires spindle and control arm swap.
the wil woods will be sweet, they are black and say willwood.
this is there website.
http://www.rennbay.com/944-big-brake-kit-p-83.html?osCsid=8cbaa860ae6fda6aff158daaf8bed5d6
depending on the driving you are going to be doing is what really depends on the pads you select. The street pads were great, they dont experience brake fad like normal pads. The E and A pads are strictly race pads and depend on the speeds you are going to hit.
Call up rennbay and talk to their tech sales guy, he helped me out alot.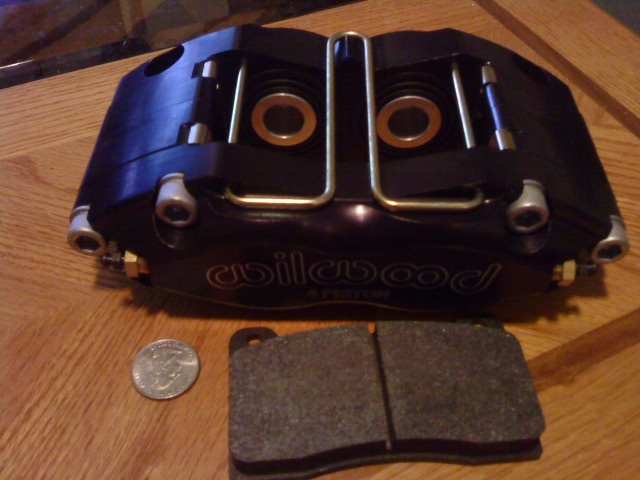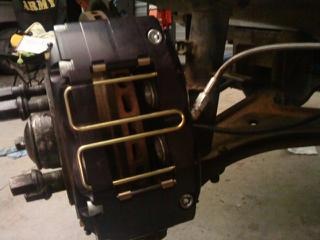 cfgioja




Posts

: 804


Join date

: 2009-11-22


Age

: 37


Location

: Clarksville, AR



I have a set of early spindles and hubs already machined for the Lexus Calipers along with the LS430 caliper adapters. I will let them go cheap if anyone is interested....Just PM

xschop




Posts

: 2710


Join date

: 2009-06-09


Location

: OKC



Similar topics
---
Permissions in this forum:
You
cannot
reply to topics in this forum