HOW TO DO AN ADVANCED SEARCH.
Mon Jul 08, 2013 3:56 pm by Admin
For the benefit of 944Hybrids users there are two search functions available for you to use.
The purpose of this sticky is to explain the "Advanced Search" function because it is much more powerful and is the best choice when researching information.
When you log on to the site a list of options is shown in a line at the top of the page. One option is labelled "Search", use this option (NOT the search box lower down on the right).
After you click on the upper search option, a drop down box appears. At the bottom of this box is a radio button marked "Advanced …
Comments: 0
June 2021
| Mon | Tue | Wed | Thu | Fri | Sat | Sun |
| --- | --- | --- | --- | --- | --- | --- |
| | 1 | 2 | 3 | 4 | 5 | 6 |
| 7 | 8 | 9 | 10 | 11 | 12 | 13 |
| 14 | 15 | 16 | 17 | 18 | 19 | 20 |
| 21 | 22 | 23 | 24 | 25 | 26 | 27 |
| 28 | 29 | 30 | | | | |
Calendar
I picked this 85 up for $600 with a known coolant issue. After running the numbers, it just doesn't make sense in my situation to try to get the 2.5 back on the road. I'd have $2k in a belt change and clutch.
I have a source for complete trucks that are headed to the junk yard. So I can pretty much buy a truck, pull the engine and anything I need then sell the rest to break even on it. The truck is a 03 1500 4x4 that unfortunately has DBW. I'm not a fan at all of that so at the moment I'm on the fence about changing it to DBC. At the most I will change the cam out, but I may possibly just leave it stock and throw it in.
The plan,
Modified harness and stock PCM
Manual steering
Dual MC brakes
2 Piece C5 bellhousing
Long tube headers
Griffin Radiator
I am having a friend machine the adapter plans and pilot bearing bushing. I will make the headers myself, not sure if it will be stainless or just steel. I would really like to fabricate the motor mounts myself too. I am kind of unsure on the measurements. The tech article on here shows mounts for an LT1, do I build those and buy adapter plates to go from SBC to LS1?
This is going to be my daily driver when complete. I am going to use the N/A trans which I know is not a good idea, but I plan to upgrade in the near future.
Currently I have the engine out, and I got a 2 piece bell housing. I'm going to prep and respray the engine compartment and drop the gas tank to clean it out. I'll post pictures as a I progress.
If anyone could clear up the motor mount situation I'd greatly appreciate it!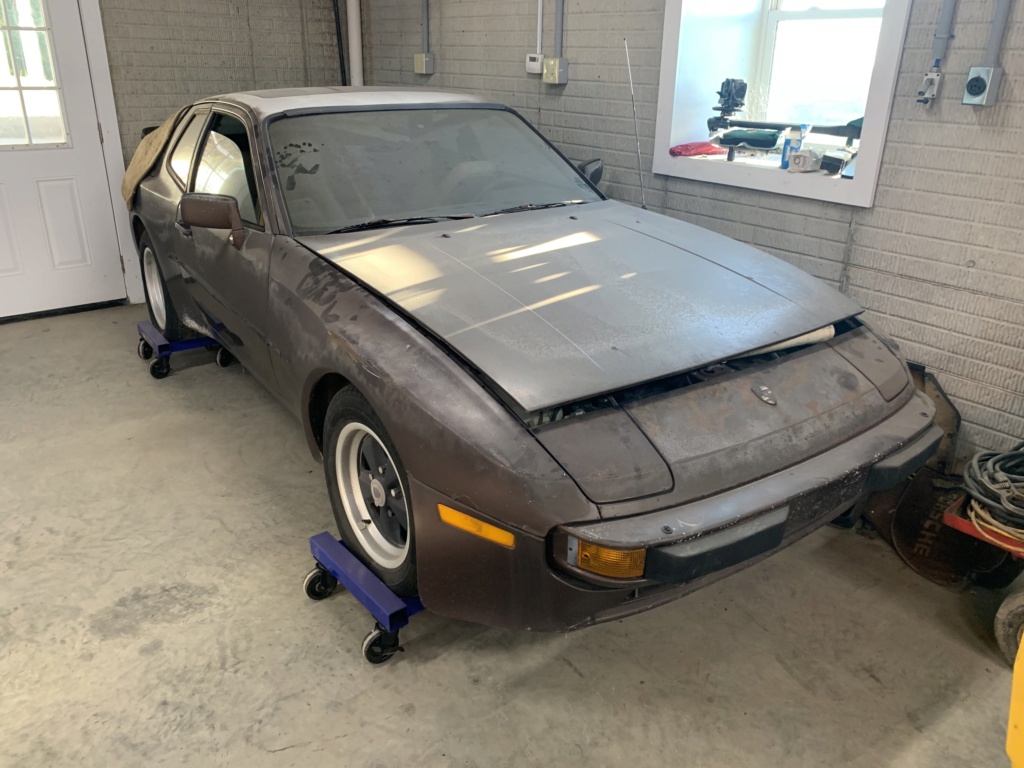 tonyorlo




Posts

: 14


Join date

: 2020-08-03



Similar topics
---
Permissions in this forum:
You
cannot
reply to topics in this forum